Our Story
Restoration Gardens is a family and locally owned company in its 14th year of business with a long history of providing high-quality landscaping services and garden center plants, products and gifts. They are known in Sheboygan County as one of the premier landscaping companies and landscape designers and are also known for their community involvement, expert gardeners and creative artists, decadent holiday decorating, fresh christmas trees, creatively handcrafted holiday wreaths.

Having worked in the landscaping field in Sheboygan County for a cumulative total of 40+ years beforehand, owners Brian Grimm and Craig Harms had a vision when they purchased the old brick farmstead home and land in 2003. Grimm and Harms designed and installed the many beautiful gardens neighboring Granny Creek as well as a waterfall and koi pond alongside the restaurant's pergola. The gardens have had ample time over the past 10 years to truly flourish and showcase the depth of their beauty.

Now located in Johnsonville, WI we will continue to provide excellent landscaping services, wedding florals, outstanding holiday decor including our beautiful, handmade Christmas wreaths, fresh Christmas trees and stunning holiday decor and giftware in our NEW holiday gift shop in our festive Christmas barn (open in November & December).


Call to meet with one of our design experts in your home or business to bring Restoration Gardens to you.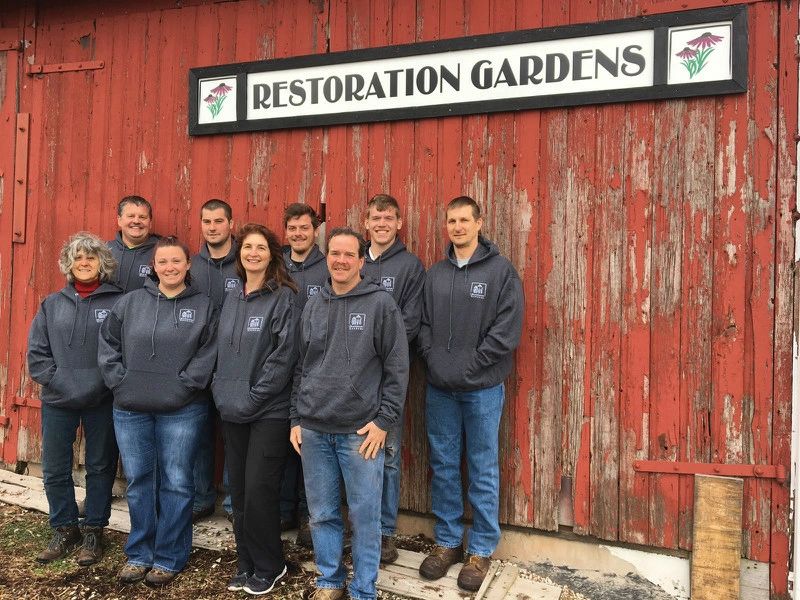 Let us help you create the garden space of your dreams that you can enjoy for years to come!